[ Sagae Festival]  Mikoshi-no-Saiten 
みこしのさいてん
Outstanding Mikoshi Festival in Tohoku
"Mikoshi-no-Saiten" reaches its 34th anniversary this year. Mikoshi congregate with high-spirited call of participants "Soiya soiya" at Sagae Station Square and the excitement of the audience reaches the climax.

This is unique mikoshi festival even in nationwide because 3 kinds of mikoshi, Edomae with the piquant call of "Soiya, soiya," Kanagawa-shonan with the brave call of "Dokkoi, dokkoi," and headquarter mikoshi from Sagae Hachimangu, get together.
Also, kid's mikoshi with fresh call "Wasshoi, wasshoi" and festival music on the cart add to the fun of the festival.

Please check on the traffic regulation around downtown on the day of festival.
Free shuttle bus will be available from Michi-no-Eki Sagae and around Sagae Service Area of Yamagata Expressway to JR Sagae Station.
Information
■

Name

[ Sagae Festival]  Mikoshi-no-Saiten 

■

Date

Sunday, September 16, 2018

■

Time

From 17:00 to 21:30

■

Location

Sagae Hachiman-gu, Sagae Station Square, and others

■

Contact information

Sagae-shi Cherry sightseeing section

■

Phone number

0237-86-2111

■

FAX number

0237-86-7100

■

Access From JR Sagae Station: approximately 10 min
It is approximately ten minutes by car from Sagae I.C.

■

Parking lot Use of public transportation is strongly recommended on the day because traffic will be regulated and crowded
Free shuttle bus available on the day.


■

Remarks Friday, September 14 Sagae Meat de Meet (mitodemito)  
Ancient horseback archery / is good on Saturday, September 15! Gourmet Festival 
Festivals of Sunday, September 16 ancient rite, product trial horseback archery / Talent festival in our city / miniature shrine.
Access Map
Link
[Last updated] May 06, 2018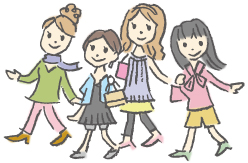 Sightseeing information search
Welcome to the Yamagata Prefecture
Yamagata Weather Forecast