Shonai grand festival
しょうないたいさい
We develop reproduction heroic splendid historical picture scroll by daimyo's alternate-year residence in Tokyo of Shonai feudal clan

It is festival that former daimyo's procession was reproduced by hand of citizen loving old feudal lord in 1877 when Shonai Shrine was founded.
With Fri thumbtack sputum spearmanship that we had than one who reigns over the whole country Hideyoshi in the lead, way of guy, daimyo's procession consisting of the total number approximately 500 including armor line of armor-clad warrior develop historical picture scroll.
In addition, country finger Sadashige pivot folk cultural assets "Kurokawa Noh" which Prince Sakai protected carefully dedicates and, on the stage of Shonai Shrine, is staged, and light of floating of lanterns colors the surface of the water of Uchikawa which was outer moat of Tsurugaoka castle at night.
Information
■

Name

Shonai grand festival

■

Date Tuesday, August 14, 2018
~ Wednesday, August 15, 2018

■

Location

4-1, Babacho, Tsuruoka-shi

■

Contact information

sonaidaisaijitsukoiinkai (Shonai Shrine)

■

Phone number

0235-22-8100

■

Admission

None

■

Access From Tsuruoka Interchange of Yamagata Expressway: 10 min by car
From Nihon-kai Tsuruoka Nishi Interchange of Tohoku Expressway: 15 min by car
Access Map
Link
[Last updated] July 13, 2018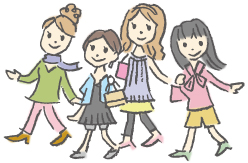 Sightseeing information search
Welcome to the Yamagata Prefecture
Yamagata Weather Forecast