Maizuru Park Sakura Festival
まいづるこうえんさくらまつり
Row of cherry blossom trees coloring wild Segawa is Maizuru Park of the highlight

Maizuru Park and Hachimori nature Park which are known as famous spot of cherry tree.
Near adjacent Hachimori Onsen yurinko, we light up 32 rows of cherry blossom trees passing to approximately 100m with 16 lights.
In addition, 600 cherry trees in total bloom in both Park and show bustle in visitors.
Octopus slide is popular Park, and Maizuru Park is covered with full-scale lawn, and voice of child running around in large open space in length and breadth inexhaustibility echoes.


Information
■

Name

Maizuru Park Sakura Festival

■

Schedule

The early April and early May

■

Location

Fumoto, Sakata-shi character Mt. Maizuru 33-1  

■

Contact information

Sakata-shi Hachiman Sogo Shisho

■

Phone number

0234-64-3111

■

Access It is approximately 20 minutes by car from JR Sakata Station
It is 16 minutes on public hall getting off, foot by bus central from JR Sakata Station Shonai Kotsu for 24 minutes
It is approximately ten minutes by car from all Nihon-kai Tohoku Expressway Sakata and IC


■

Parking lot 50 normal cars


■

Remarks It is lighted up cherry tree
 Is scattered from flowering of cherry tree; until the end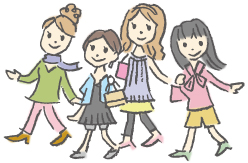 Sightseeing information search
Welcome to the Yamagata Prefecture
Yamagata Weather Forecast