Tendo Sakura Festival
てんどうさくらまつり
Under the spring pastime that gives poetic charm "Tendo Sakura Festival" cherry tree
Let's enjoy much Events!
It is spring natural scene or object which adds poetic charm to the season of Tendo.
Events such as Human Shogi, Tendo Hanakoma dance Festival, child shogi meeting is performed mainly on famous spot of cherry tree Mt. Maizuru.


Information
■

Name

Tendo Sakura Festival

■

Schedule

Human Japanese Chess Saturday, April 20, 2019, 21st Sunday

■

Date Sunday, April 7, 2019
~ Monday, May 6, 2019

■

Location

1-1-2, Honcho, Tendo-shi

■

Contact information

(one) Tendo-shi sightseeing product association

■

Phone number

023-653-1680

■

FAX number

023-653-1685

■

Access It is about 20 minutes on foot from Tendo Station to the Mt. Maizuru mountaintop
※On the day of the Human Shogi, shuttle bus is operated for traffic regulation
Access Map
Link
[Last updated] April 02, 2019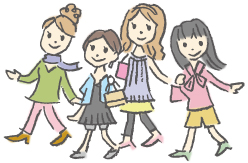 Sightseeing information search
Welcome to the Yamagata Prefecture
Yamagata Weather Forecast