Takahata summer festival "green bamboo lantern Festival"
「あおたけちょうちんまつり」
From Akutsu Hachiman Shrine, it controlled omikoshi as Kariya overnight once a year in the current Takahata Itsukushima Shrine precincts night on 15, the night of 16th equal to fair.
When it has been inherited as lantern festival of Kariya then by houses of route that we take green bamboo that Yashiro river berini grows thick and we lower lantern to each and took omikoshi to and from, we are informed.
At Takahata district mall, we attach green bamboo lantern of 1-2 each house, and stand and hang the Naka at midnight from evening and one thousand several hundred dance girls dance new Takahata, Takahata flower shade leading and parade now.
Information
■

Name

Takahata summer festival "green bamboo lantern Festival"

■

Date Wednesday, August 15, 2018
~ Thursday, August 16, 2018

■

Contact information

Takahata-machi industrial economic section

■

Phone number

0238-52-4482

■

FAX number

0238-52-1543

■

Access Than Takahata Station car ten minutes
From JR Takahata Station: 10 min by car
From Fukushima Iizaka Interchange of Tohoku Expressway: 60 min by car
From Tohoku Expressway Shiraishi I.C. car 60 minutes

■

Parking lot

Approximately 150
Access Map
Link
[Last updated] July 19, 2018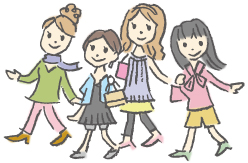 Sightseeing information search
Welcome to the Yamagata Prefecture
Yamagata Weather Forecast