Fair of Dharma dolls (age night of the Kannon)
だるまいち かんのんさまのおとしや
It keeps lucky charm greeting the New Year.
By annual festival of Nanukamachi Kannondo, the precincts are lined with branches selling Darumaya rake, lucky charm of New Year holidays including battledore and are full of worshipers.
In addition, it becomes custom to eat cheap candy called "sweet rice cake with Japanese pepper extract" on that day.
Information
■

Name

Fair of Dharma dolls (age night of the Kannon)

■

Schedule

Every year December 17

■

Time

From around 10:00 a.m.

■

Location

Nanukamachi Kannondo (2-11-7, Honcho, Tsuruoka-shi)

■

Contact information

Tsuruoka-shi Tourism and Products Division

■

Phone number

0235-25-2111

■

Admission No charge for admission

※[January 07, 2020] It is current information.
 As it may be different from fact,
 For more details, please refer directly.


■

Access

It is ten minutes by bus from JR Tsuruoka Station

■

Parking lot

City hall second parking lots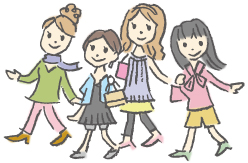 Sightseeing information search
Welcome to the Yamagata Prefecture
Yamagata Weather Forecast