[September] Asahi-machi wine Festival
※Advance ticket thanks sold out※
Thank you, it is 2018
The 39th Asahi-machi wine Festival advance ticket
We were sold out.

In addition, as, about complete booking system, there is not today's ticket,
We would appreciate your understanding beforehand.
While drinking "Asahi-machi wine" of town special product
It is Events which barbecue in the outdoors can enjoy.
We step on lottery and grape, and attractions such as competition are carried out, too.
Delicious wine and barbecue!
You bake freely, and, between family, friends, please have.


Information
■

Name

[September] Asahi-machi wine Festival

■

Schedule

The Autumnal Equinox Day

■

Date Sunday, September 23, 2018
~ Sunday, September 23, 2018

■

Time From 12:15 to 14:15
※The 11:30 opening
※The 13:00 reception desk end

■

Location 2265, Miyajuku, Asahi-machi, Nishimurayama-gun
Eco-museum core center wound play building lawn open space

■

Contact information

Asahi-machi general industrial section

■

Phone number

0237-67-2113

■

Admission Complete booking system  ※There is no today's ticket 
Adult (more than high school student) 3,100 yen
Child (the small, junior high student) 1,600 yen
※As you are available in limited quantities, in the case of sellout, forgive.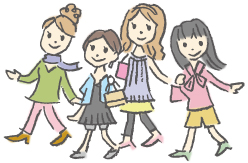 Sightseeing information search
Welcome to the Yamagata Prefecture
Yamagata Weather Forecast