Keep on sawing during the cold season; side
かんちゅうひきぬきそば
Climbing kiln flag of "village Tendo of side" stands
We can enjoy in shop in the city until the end of February
We kept on sawing during the cold season, and, based on documents that Tendo Oda feudal clan gave to family to inherit the shogunate side, side was developed.
It keeps on sawing during the cold season, and it is condensed, and color is whitish, and, on side using buckwheat flour which it sawed at the coldest time, side original taste and fragrance are refined, and it features side that waist is strong.
Buckwheat flour uses prefecture article for sale "dewakaori" superior in taste and fragrance, texture.
We can taste newly built side in appreciation society.
Information
■

Name

Keep on sawing during the cold season; side

■

Schedule

It is Thursday, February 28 from Wednesday, January 16, 2019

■

Date Wednesday, January 16, 2019
~ Thursday, February 28, 2019

■

Location

Each place in Tendo-shi

■

Contact information

Tendo Chamber of Commerce and Industry

■

Phone number

023-654-3511

■

FAX number

023-654-7481

■

Access It is a 10-minute walk from JR Tendo Station
It is 20 minutes by car from Yamagata Expressway Yamagata north I.C

■

Remarks ・Ito-ya  → TEL 023-653-2079
・Waterwheel side → TEL 023-653-2576
・chosai   → TEL 023-653-3339
・yamabuki → TEL 023-651-4503
・Shop Ameya of handmade noodles → 023-656-2015
・Soba restaurant Yoshinoya  → TEL 023-653-3067
・masamori drive-in → TEL 023-656-2627
・Tendo Kogen → TEL 023-657-3628
・Yabu soba → TEL 023-655-4448



[ho*hotsugesai, appreciation society Tuesday, January 15, 2019]
<Time> 9:30 a.m. ~ hotsugesai (Takeisao Shrine)
  11:00 a.m. ~ appreciation society
<Location> Green guesthouse Angelina

■

Others ※As, by shop, there may be only for offer time and amount,
 Please refer.

Access Map
Link
[Last updated] January 28, 2019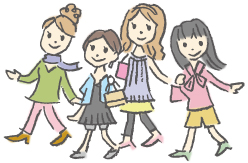 Sightseeing information search
Welcome to the Yamagata Prefecture
Yamagata Weather Forecast