We do not send away bad ogre,
Ceremony that is called to reform to good ogre

In prayer temple of perfect state of health, my wife security, road safety, body staunchness, good match accomplishment, we follow from the Nara era. It is said to be ceremony reforming * mau ogre in heart.
It is performed every year on January 7 in the old calendar.

Information
■

Name

Ogre does it

■

Schedule

Monday, February 11, 2019

■

Date Monday, February 11, 2019
~ Monday, February 11, 2019

■

Time

In Wakamatsu Hall (the precincts parking lot north side), we accept from 10:00 p.m. and start

■

Location

Tendo-shi larger section of a village 2205-1, Yamamoto

■

Contact information

Young Matsudera

■

Phone number

023-653-4138
Access Map
Link
[Last updated] January 31, 2019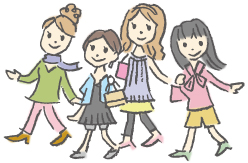 Sightseeing information search
Welcome to the Yamagata Prefecture
Yamagata Weather Forecast