Ueyama autumn festival
かみのやまあきまつり
◆The 41st oldness and autumn festival "dance festival car"
Many dancing that are developed on festival car which young people in the city pull. Please enjoy handle and harmonious human being scene with dancer

 Expression (in front of Chuubu District public hall) that departs 15:00
 (〃) which departs 15:30
 The 20:00 last day of a public performance (in front of/old kiln in front of Tsukioka Hotel)



◆Ueyama autumn festival "sanshashinyotogokoretsu"
City three shrines company (Futsukamachi Hachiman Shrine, plus Hachiman Shrine, Tsukioka Shrine) armor corps, drums and fifes orchestra, callithump parades around central shopping street.

From 14:00 to 16:00

<Location>
 We parade around the ~ city departing from the station square rotary.
Information
■

Name

Ueyama autumn festival

■

Schedule

Consecutive holidays period of the middle of September

■

Date

Sunday, September 15, 2019

■

Location

The Ueyama city

■

Contact information

(one) Sightseeing product association of Kaminoyama-shi

■

Phone number

023-672-0839

■

Access From Kaminoyama-Onsen Station a 5-minute walk 
It is about 30 minutes by car from Yamagata zao I.C.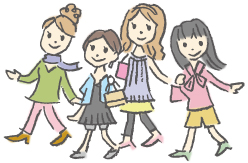 Sightseeing information search
Welcome to the Yamagata Prefecture
Yamagata Weather Forecast