Takamatsu Kannon nude rice cake making
たかまつかんのんはだかもちつき
We appreciate good harvest and are informed as rice cake making of seeing the old year out to pray for perfect state of health, my wife security.
We arrive and give 1,000 rice cakes with mallet up in the air.
We can see energetic nude rice cake making in Takamatsu, Kaminoyama-shi meeting center.
We are considered to be intangible cultural asset of Kaminoyama-shi.
We hold in the middle of December in average year.
Information
■

Name

Takamatsu Kannon nude rice cake making

■

Schedule

The middle of December

■

Date Sunday, December 17, 2017
~ Sunday, December 17, 2017

■

Time Three times, rice cake making of ~, 10:30 ~, 11:30 ~ are carried out at 9:30, and there is behavior of freshly made rice cake afterwards. 

※Behavior toward the general participation is 10:30 after time of ~.

■

Location

Takamatsu meeting center (1515, Takamatsu, Kaminoyama-shi)

■

Contact information

The House of Mitsuaki Takamatsu

■

Phone number

023-672-0440

■

Access

Is car than Kaminoyama-Onsen Station; 15 minutes

■

Remarks

Address / venue name: Takamatsu meeting center
Access Map
Link
[Last updated] November 17, 2017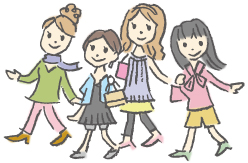 Sightseeing information search
Welcome to the Yamagata Prefecture