Oyama dog Festival
おおやまいぬまつり
Festival which has the history of 300 years to come from one of the 3, Shonai University Festival, mekke dog

One of the 3, Shonai University Festival.
It is Festival having the history of 300 years to come from mekke dog which exterminated monster (badger) living in mountain behind of Sugio Shrine in the old days.
Ancient rite is refined, and line with temporary wife who devoted to dog mikoshi portable shrine and monster which modelled mekke dog parades, and gorgeous "karaguri festival car" flocks.

Information
■

Name

Oyama dog Festival

■

Date Tuesday, June 5, 2018
~ Tuesday, June 5, 2018

■

Time

11: About 30 ~

■

Location

Daisen, Tsuruoka-shi

■

Contact information

Oyama community center

■

Phone number

0235-33-3214

■

Access From Tsuruoka Interchange of Yamagata Expressway: 10 min by car
From Nihon-kai Tsuruoka Nishi Interchange of Tohoku Expressway: 15 min by car
Access Map
Link
[Last updated] February 19, 2018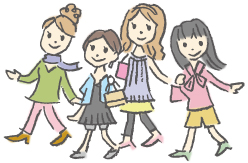 Sightseeing information search
Welcome to the Yamagata Prefecture
Yamagata Weather Forecast