Sanno Festivals which continues without taking a rest once from 1609

By festival that continues without taking a rest as Annual Festival "Sanno Festivals" of both upper bottom Hie-jinja Shrine once from 1609, we hold as "Sakata festival" from Sakata big fire revival memory and 1979 when it was.
As for the eve of a festival of 19th, entertainment announcement on stage is carried out mainly.
As for Maine and the main festival of 20th to be, there are large lion and **ko, approximately 50 festival car lines including large ornamental parasol for a festival.
We put child in the mouth of large lion by festival car line, and "lion pakkun" having you bite is popular.
Branches of approximately 350 stores form a line during festival period and become great bustle.
In addition, it is one of the highlight that we stand, and Yamahoko is new of 20m in height that revived in 2008.

※The following PDF is contents of last year. We update as soon as we understand contents.
Information
■

Name

Sakata festival

■

Schedule

Every year from 19 to 21 on May

■

Date Friday, May 19, 2017
~ Sunday, May 21, 2017

■

Location Nakamachi, Sakata-shi others


■

Contact information

Sakata Tourism and Product Association

■

Phone number

0234-24-2233

■

Access From JR Sakata Station: 6 min by car
From Sakata Interchange of Nihonkai Tohoku Expressway: about 15 min by car


■

Parking lot

None

■

Remarks [the eve of a festival] 19th place: Hiyoriyama Park
[main festival] 20th
 << the matter of expression stand >> noon ~ place: In front of Marlene 5 Shimizuya
 << festival car line >> 1:00 p.m. ~ place: City center
[back Festival] Stall more than 350 opens a store for three days during period on 21st.

■

PDF file PDF download
Access Map
Link
[Last updated] April 02, 2017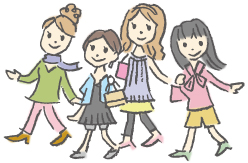 Sightseeing information search
Welcome to the Yamagata Prefecture