Mt. Chokai-san mountain in summer difference
ちょうかいざんなつやまびらき
The opportunity arrival of Chokai mountain climbing colored with resplendence of all sorts of flowers, many flowers

Mountain in summer difference is performed in Mt. Chokai-san by the arrival of mountain in summer season nationwide on July 1.
Shinto ritual is carried out in Mt. Chokai-san Omonoimi Shrine Fukura Exit no shrine in the foot, and security of mountain is prayed for.
Omuro hut at the mountaintop, Mihama hut of the seventh stage begin business after mountain in summer difference soon, too.
Mt. Chokai-san links the name in 100 famous mountains in Japan, 100 the climax of flower, and mountaineers gather from the whole country.
There is much remaining snow, but a lot of flowers seen only at this time attract people who climbed a mountain still more.

Information
■

Name

Mt. Chokai-san mountain in summer difference

■

Schedule

Every year July 1

■

Location

Fukura, Yuzamachi, Akumi-gun character cloth storehouse 1

■

Contact information

Yuza-machi Government Office Planning Division

■

Phone number

0234-72-5886

■

Access It is five minutes on foot from JR Fukura Station
It is 20 minutes by car from all Nihon-kai Tohoku Expressway Sakata and IC
Access Map
Link
[Last updated] May 15, 2018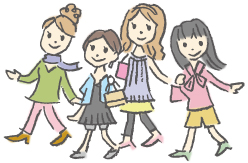 Sightseeing information search
Welcome to the Yamagata Prefecture
Yamagata Weather Forecast