Uesugi Yuki-Doro Festival
うえすぎゆきどうろうまつり
Yonezawa: a place to connect light, prayer, and heart
Winter festival which represents snow country Yonezawa.
Lit by 300 of Yuki Doro [snow garden lanterns] and 3,000 of Yuki Bonbori [snow lanterns], the site is filled with atmosphere of a whole different world.
You can enjoy Yonezawa's winter festival fully with various events, including Requiescat Ceremony at Chinkon-no-Oka of Matsugasaki Park, along with fantastic winter scenery.
Information
■

Name

Uesugi Yuki-Doro Festival

■

Schedule February 11 (Sat) and 12 (Sun)         
Lighting up starts on February 10 (Fri)


■

Date Saturday, February 11, 2017
~ Sunday, February 12, 2017

■

Location

Grounds of Uesugi Jinja and whole area of Matsugasaki Park

■

Contact information

Uesugi Yuki-Doro Festival executive committee secretariat           (Yonezawa-shi business and industry sightseeing section)

■

Phone number

0238-22-9607

■

FAX number

0238-22-9608

■

Admission

Admission free

■

Access From Fukushima-Iizaka Interchange of Tohoku Expressway: 50 min by way of Route No.13
From JR Yamagata Shinkansen Yonezawa Station: 10 min by bus
[Shuttle bus available from Yonezawa Shiyakusho and JR Yonezawa Station]


■

Parking lot No parking lot available on the periphery.
※If you drive to come to the festival, please park your car in the parking lot of Yonezawa Shiyakusho

■

Remarks About 300 Yuki Doro and 1,000 Bonbori will be lit.
We have a lot to offer with other events and product market which will be held at the same time.
Access Map
Link
[Last updated] February 15, 2017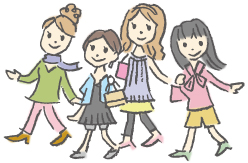 Sightseeing information search
Welcome to the Yamagata Prefecture