Uesugi Yuki-Doro Festival
うえすぎゆきどうろうまつり
Yonezawa: a place to connect light, prayer, and heart
Winter festival which represents snow country Yonezawa.

Lit by 300 of Yuki Doro [snow garden lanterns] and 3,000 of Yuki Bonbori [snow lanterns], the site is filled with atmosphere of a whole different world.
You can enjoy Yonezawa's winter festival fully with various events, including Requiescat Ceremony at Chinkon-no-Oka of Matsugasaki Park, along with fantastic winter scenery.

The third floor comes out this year!
Information
■

Name

Uesugi Yuki-Doro Festival

■

Schedule From Saturday, February 10 to 12th Monday (holiday)         
Lighting pre-on Friday, February 9


■

Date Friday, February 9, 2018
~ Monday, February 12, 2018

■

Location

Grounds of Uesugi Jinja and whole area of Matsugasaki Park

■

Contact information

Uesugi Yuki-Doro Festival executive committee secretariat           (Yonezawa-shi business and industry sightseeing section)

■

Phone number

0238-22-9607

■

FAX number

0238-22-9608

■

Admission

Admission free

■

Access From Fukushima-Iizaka Interchange of Tohoku Expressway: 50 min by way of Route No.13
As it becomes free section from Tohoku Expressway Ozaso I.C. to Yonezawa, please use.
From JR Yamagata Shinkansen Yonezawa Station: 10 min by bus

[Yonezawa-shi government office, JR Yonezawa Station, shuttle bus from multi-purpose park soccer field parking lot leave]


■

Parking lot There is not parking lot near festival venue.

※Person of privately-owned car, please use parking lot of Yonezawa-shi government office or parking lot of multi-purpose park soccer field.



■

Remarks Of approximately 300 garden lanterns made of snow and 1,000 Tue burns to overcharge boom.
Events and product exhibitions are held at the same time, too and are full of the highlight.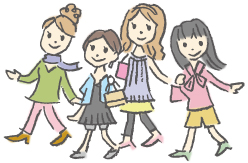 Sightseeing information search
Welcome to the Yamagata Prefecture
Yamagata Weather Forecast