Mahoroba Fuyuzaki Botan Festival
まほろばふゆさきぼたんまつり
"Contrast between white and red" is spreading through town
Large peonies proudly bloom in "komo" [straw-woven matting]
In "Mahoroba Fuyuzaki Botan Festival" as winter Hanami [blossom viewing] event, brightly bloomed peonies add colors in all white winter scenery.
Large blooming peonies wrapped in straw-woven "komo" are very tasteful
Information
■

Name

Mahoroba Fuyuzaki Botan Festival

■

Date Friday, February 8, 2019
~ Monday, February 11, 2019

■

Location

JR Takahata Station "Taiyo-kan" (main site)

■

Contact information

Takahata Town Tourist Association

■

Phone number

0238-57-3844

■

FAX number

0238-57-4178

■

Admission

Free

■

Access JR Takahata Station Front
From Fukushima Iizaka Interchange of Tohoku Expressway: 60 min by car
From Shiroishi Interchange of Tohoku Expressway: 60 min by car

■

Parking lot

Available

■

Remarks [Drop by nearby Hot Springs]
"Mahoroba Onsen"
Popular hot spring among women with soft water
Its water is mild alkalic and warms up body very well.
[Taiyo-kan]
In the premise of JR Takahata Station
[Mukudori-no-Yume-kan - Nukumori-no-Yu]
From Takahata Station: about 20 min on foot
Contact Takahata Town Tourist Association
Telephone 0238-57-3844 

"Akayu Onsen"
Hot spring with more than 900 years of history.
In the era of domain duties, this famous hot spring was protected as property of Uesugi Family.
Access: Take downbound train on Ohu Honsen at JR Takahata Station for 4 min
to JR Akayu Station, then drive 5 min by car from the station.
Contact Akayu Onsen inn cooperative
Telephone 0238-43-3114

■

Others

During the festival period, admission to the lounge of Taiyokan is free.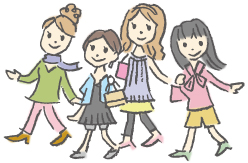 Sightseeing information search
Welcome to the Yamagata Prefecture
Yamagata Weather Forecast