★*~ Kaminoyama Castle Festival ~ *★
おしろまつり
Experience, participation type Events and folk art stage, hospitality, food courts by military commander corps are varied and look forward to!

2017 Kaminoyama-jo Castle festival

○We transform ourselves into armor warrior (pay)
May 3, 4th

○Child object, ninja classroom
May 3, 5th

○Throwing-ball game battle!
May 3

○Young state princess singing contest
May 4

○Armor wearing experience (free)
May 5

○Quiz, the Kaminoyama-jo Castle exploration!
From 3 to 7 on May

◆May 3
・sankeisatsujin*kaikohasuhaneengi
・We dance Hondo mountain stream iaido all day
・Yamagata Prefecture standing torch new building High School brass band club performance

◆May 4
・Ueyama feudal clan drums and fifes easy preservation society performance
・Oshu, Sendai hospitality group Date military commander corps dance
・Kaminoyama City Kitanaka school brass band club performance

◆May 5
・Fri straight rice-transplanting dance preservation society dance
・sankeisatsujin*kaikohasuhaneengi
・School brass band club performance in the Kaminoyama City south

◆During period
・Food stalls in front of the castle gate
・Ueyama hospitality military commander corps up castle
・Paid photography

Time schedule may be changed.
Information
■

Name

★*~ Kaminoyama Castle Festival ~ *★

■

Schedule

During the Golden Week holidays in May

■

Date Wednesday, May 3, 2017
~ May 5 (Fri), 2017

■

Location

Kaminoyama Castle

■

Contact information

(Public financial group) Kaminoyama Castle Folk Museum

■

Phone number

023-673-3660

■

Admission Admission fee to Kaminoyama Castle
Adult: 410 yen, Student: 360 yen, Child: 50 yen
Group discount available

■

Access From JR Kaminoyama-Onsen Station of Yamagata Shinkansen: About 15 min on foot
From Yamagata-Zao Interchange of Yamagata Expressway: About 30 min by car

■

Parking lot [parking lot during Kaminoyama-jo Castle Festival period]
Ueyama first second open space
Tsukioka parking lot
New Murao parking lot
Tsukioka Shrine
Tokamachi parking lot
Comyn parking lot (free until three hours)

※As stairs lower taxi pool and house of working woman become baggage import and parking lot of the person concerned, general customer, please cooperate not to park.

Access Map
Link
[Last updated] April 21, 2017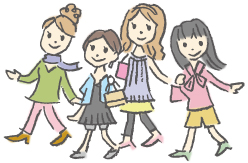 Sightseeing information search
Welcome to the Yamagata Prefecture