[January] Asahi Shizenkan skiing area Festival
<schedule> Sunday, January 28, 2018 from 10:00 to 14:30
    

Venue: Asahi Shizenkan Snow Park
    Lodge and others neighborhood special event space who do, and take their ease

Events to be able to enjoy from child to adult is varied!

❅Feel fine! Snowmobile ride experience
❅Fun lottery
❅Pink usahi and rock, paper, scissors meet

◎There is behavior of ball konjac, too.

Please arrive with your friends.

Information
■

Name

[January] Asahi Shizenkan skiing area Festival

■

Date Sunday, January 28, 2018
~ Sunday, January 28, 2018

■

Location

745-1, Shirakura, Asahi-machi

■

Contact information

Asahi Shizenkan

■

Phone number

0237-83-7111

■

FAX number

0237-83-7112

■

Access From Sagae I.C. 50 minutes

Access Map
Link
[Last updated] January 23, 2018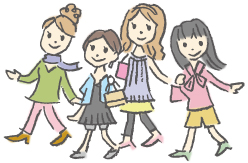 Sightseeing information search
Welcome to the Yamagata Prefecture