Make a sacred bonfire with brushwood goma society
さいとうごまえ
We burn one, shiba of Jionji event
Festival which does prayer to extinguish the accomplishment, worldly desires
shiba is piled up on goma furnace in peak of mountains high, and mountaineering ascetic dressed in Buddhist monk climbs mountain for signal by sound of conch than this Domae.
While we keep the make a sacred bonfire with brushwood goma method, head priest lights shiba and we put prayer sentence of charm purified by holy fire for invocation which we wrote the name of believers in flame and blazing flame into reading, fire and pray for wish accomplishment, worldly desires extinction de-o.
We accept general prayer.
Information
■

Name

Make a sacred bonfire with brushwood goma society

■

Schedule

Every year Sep second Sunday

■

Location Jionji, Motoyama
31, Jionji, Sagae-shi

■

Contact information

Jionji office of a temple

■

Phone number

0237-87-3993

■

Admission General prayer: 1,000 yen

※[October 02, 2019] It is current information.
 As it may be different from fact,
 For more details, please refer directly.


■

Access From Sagae Station car 15 minutes
From Sagae I.C. car 20 minutes

■

Parking lot

Please use Jionji parking lot
Access Map
Link
[Last updated] October 02, 2019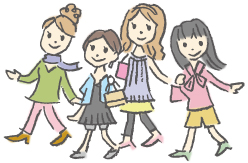 Sightseeing information search
Welcome to the Yamagata Prefecture
Yamagata Weather Forecast