Illness forwarding
やんまいおくり
It is performed at small village of the south foot of Hayama
Traditional event in hope of perfect state of health of one year
Traditional festival event with all wish of perfect state of health, my wife security to perform in Yukio (sachiu) district. It is performed in (the middle of March) on Sunday of around February 8 in the old calendar.
With flag in the lead, line that sounded flute and drum parades around the district.
Line increases citizen of district with branch of Japanese oak which it attached charcoal, dumpling to picture, the red Western of ogre, and it becomes custom we drain them from Hashigami of district loser, and to cut off evil.
We plan service of Natto-jiru to participant.
Information
■

Name

Illness forwarding

■

Schedule

Every year Mar second Sunday

■

Date Sunday, March 12, 2017
~ Sunday, March 12, 2017

■

Time

Reception desk: From 9:00 to 9:30 (Yukio contact friend play building)

■

Location

Sachiu, Sagae-shi

■

Contact information

(no company) Association of sightseeing in Sagae-shi product

■

Phone number

0237-86-8866

■

FAX number

0237-85-1270

■

Admission

Entrance fee: 500 yen (dumpling Thu charges)

■

Access From Sagae Station car 25 minutes
From Sagae I.C. car 35 minutes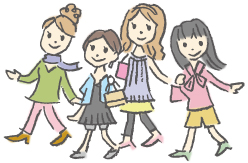 Sightseeing information search
Welcome to the Yamagata Prefecture