Shinjyo Festival
しんじょうまつり
"Mountain, pike, stand event" that Japan is proud of to the world
It is the origin and done historical Festival 260 years ago that performed festival so that feudal lord Tadashi Tozawa  (Masanobu) of time keeps hope in citizens of territory depressed to bad crop.
Fawn dances (we do and do and jump) that are shinyotogokoretsu (mikoshitogyogyoretsu), culture that best festival car line, ancient rite to give gorgeous decoration, and to compete for gorgeousness in Japan are refined are shown, and it is heroic and does and, for splendid three days, worships, and sound of musical accompaniment wraps up downtown.
It was enrolled in the UNESCO Intangible Cultural Heritage with 32 "mountain, pike, stand event" of each places of the whole country groups in 2016.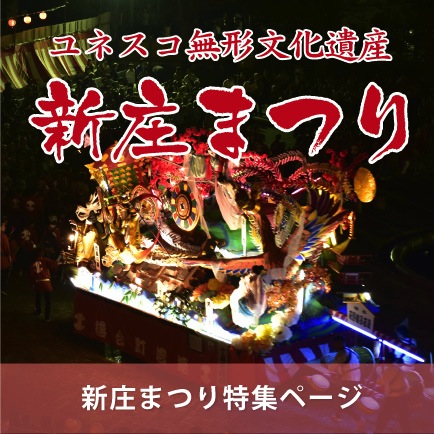 The "UNESCO Intangible Cultural Heritage Shinjyo Festival" op-ed page
Information
■

Name

Shinjyo Festival

■

Schedule Every year from August 24 to August 26
Shinjo-shi Shinjyo station square interchange open space "red-throated loon S" is held in Shinjo Station main street others city center

■

Date Saturday, August 24, 2019
~ Monday, August 26, 2019

■

Contact information

Shinjyo Festival executive committee (the Shinjyo chamber of commerce)

■

Phone number

0233-22-6855

■

Access

It is a 0-minute walk from JR Shinjo Station

■

Parking lot

Shinjo Station east exit free of charge parking lot: About 1,000

■

Remarks 20 heroic floats which reproduced festival car line, historical picture scroll pay out the highlight with Shinjyo musical accompaniment into city. Lighting changes to fantastic festival car which light, light and shadow weave to festival car on 24th. On 25th, he/she enshrines book. shinyotogokoretsu leaves Tozawa Shrine in Shinjyo Castle ruins. 200 people in all become samurai of Shinjyo feudal clan completely and go round in the city. There is much highlight including wonderful skill of harmonious footwork and umbrella mawashi of common soldier. When shinyotogokoretsu is over, 20 floats line example begins. Magnificence and force of festival car which takes summer sunlight, and gives off vivid ya color are the best part.

On 26th, we can see Hagino fawn dance and Nitayama fawn dance to pray for staple grains abundant harvest to come to the Shinjyo northern part for a long time. In addition, all 20 festival cars gather and, in the last of Shinjyo Festival, make the finale decoration festival car.


We set up eve, paid seat by 25 Japan Festival on 24th. As free seat prepares for this festival of 25th partly, please use by all means. We take detailed inquiry, application to Shinjyo Festival executive committee.
Access Map
Link
[Last updated] July 18, 2019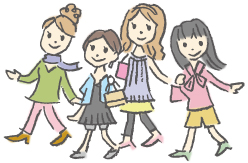 Sightseeing information search
Welcome to the Yamagata Prefecture
Yamagata Weather Forecast