Stroll around Suigo Oe summer festival light rou; fireworks display
すいごうおおえなつまつりとうろうながしはなびたいかい
Prefecture oldest fireworks display!
It is fireworks display proud of the oldest history to in Yamagata Prefecture.
Fireworks launched from three places are force perfect scores.
In surface of a river of approximately 1,000 even if burn, heal brightness, visitors.
[we hold every year on August 15]
Information
■

Name

Stroll around Suigo Oe summer festival light rou; fireworks display

■

Date Wednesday, August 15, 2018
~ Wednesday, August 15, 2018

■

Location

The Mogami River banks of a river in Aterazawa, Oe-machi, Nishimurayama-gun ward

■

Contact information

Oe-machi Sightseeing Product Association

■

Phone number

0237-62-2139

■

FAX number

0237-62-4736

■

URL http://oekanko.jp/

■

Access

From Aterazawa Station a 5-minute walk

■

Others As it is expected on the day of the summer festival that neighboring roads are crowded very much, we would appreciate your using public transport as much as possible.

Access Map
Link
[Last updated] March 06, 2018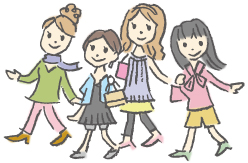 Sightseeing information search
Welcome to the Yamagata Prefecture
Yamagata Weather Forecast