Takitaro Festival
たきたろうまつり
Charm University of "Arabian bird of ASAHI" gathers in healing space of the fresh green!
 Experience in riverside where fish notsukamidoriya canoe school at mountain stream, the fresh green including boat play are dazzling is recommended. Furthermore, let's enjoy Nature by outdoor sports, slack line and tree climbing!
 Of foods grilled with salt, Asahi of wild plants direct sale and fish fresh commencing with opening of the mountaineering season event of Otori-ike Pond that north ridge Mt. Ito-dake of Asahi Peaks and legendary huge fish "Takitaro (big fish)" have habitation in venue lay; stomach including thing City is satisfaction very much, too.
 In concert of Mori, local group heaps up venue.
 Talks of fantastic huge fish "Takitaro (big fish)" of the others Arabian bird and local matagi are carried out. In addition, we can fully enjoy in Events to eat from craft experience and the wild swamp dam tunnel exploration, child including hydraulic power generation views society to adult, and to play, and to be able to learn all day long!
Information
■

Name

Takitaro Festival

■

Schedule

The end of May

■

Date

Sunday, May 27, 2018

■

Time

From 9:00 to 15:00

■

Location Otori, Tsuruoka-shi character Takaoka grounds


■

Contact information

Takitaro (big fish) Festival executive committee (Asahi, Tsuruoka-shi Government building industry construction inside of a section)

■

Phone number

0235-53-2111

■

Access It is one hour ten minutes by bus from JR Tsuruoka Station
From Shonai Asahi Interchange of Yamagata Expressway: 40 min by car
It is one hour ten minutes by car from Yamagata Expressway Mt. Gassan IC

■

Parking lot

Free parking lot

■

Remarks [Events contents]
・Fish notsukamidori
・Canoe school, ducky school
・Boat play
・Slack line, tree climbing
・Direct sale of wild plants
・ASAHI stand village, eating and drinking corner
・Arabian bird culture fair (story society of Takitaro (big fish) matagi)
・Concert of Mori
※Please note that you may change Events contents.

※As use Takitaro Park Auto Camping Site as parking lot, run on Sunday on 27th from Saturday, May 26, and as Campsite cannot use.
Access Map
Link
[Last updated] March 07, 2018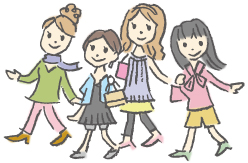 Sightseeing information search
Welcome to the Yamagata Prefecture
Yamagata Weather Forecast