Nishihama sea bathing Sea difference
うみびらき
Ceremony to pray for security of sea bathing
Watchman arrives from this Sun and comes to be able to enjoy sea bathing.
Including Nishihama beach (we choose in 100 selections of Ministry of the Environment, excellent bath ground of Japan), the sea of Kamaiso opens.
We reach public performance in light up of Juroku Rakan Rock, Campsite, cottage village open village and summer of Yuza.
Information
■

Name

Nishihama sea bathing sea difference

■

Schedule

[sea bathing period] From July 14 to August 20

■

Date Friday, July 13, 2018
~ Friday, July 13, 2018

■

Location

Yuza-machi, Akumi-gun Nishihama

■

Contact information

Yuza-machi Planning Division

■

Phone number

0234-72-5886

■

FAX number

0234-72-3315

■

Access From Fukura Station a 10-minute walk
Is car than all Sakata and I.C.; 30 minutes

■

Parking lot 500 (possible large car)
Ltd., cooperation Fri 500 yen
Access Map
Link
[Last updated] June 15, 2018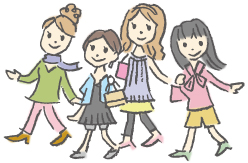 Sightseeing information search
Welcome to the Yamagata Prefecture
Yamagata Weather Forecast