Oku-no-Hosomichi Chokai two D march
おくのほそみちちょうかいつーでーまーち
Marching league participation meet in Japan
Beautiful Japan wants to walk; rise; 500 selections
It is walking meet to be able to enjoy nature including mountain, the sea, river, dune and countryside before cutting down while looking at Mt. Chokai-san.
As distance to walk from 5 kilos to 40 kilos is set in various ways, you can participate in own physical strength in total.
As close service including water supply is carried out, we have favorable reception from person who participated.
As there are various branches around the main venue, we can enjoy after having finished walking.
It is northeastern, and it is only Chokai two D march to join Japanese marching league.
Information
■

Name

Oku-no-Hosomichi Chokai two D march

■

Date Saturday, September 1, 2018
~ Sunday, September 2, 2018

■

Time

6:00 ~ acceptance start

■

Location

29-2, Tsuruta, Yuza, Yuza-machi, Akumi-gun

■

Contact information

The Oku-no-Hosomichi Chokai two D march secretariat

■

Phone number

0234-72-4114

■

Admission 2,000 yen out of the town


■

Access It is ten minutes on foot from Yuza Station
It is 30 minutes by car from all Nihon-kai Tohoku Expressway Sakata and I.C

■

Parking lot

300 lots available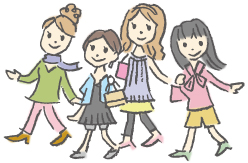 Sightseeing information search
Welcome to the Yamagata Prefecture
Yamagata Weather Forecast