Yuza-machi Tarafuku Festival
ゆざまちたらふくまつり
We take winter taste that taste that cold daratofuguno is strong is full of with pleasant event and large pan!
Kandara put on plenty of fat by tossed by raging winter wave of Japan Sea and puffer fish are cooked in a big pan, then served with fragrant seaweed on top.

It seems that they rarely cook their own kandara-jiru at home these days.
This is a great opportunity to try out winter flavor. Puffer fish is added to the dish, which makes our Tarafuku Festival of Yuza-machi special.
This addition makes the dish richer taste.
Experience with branch and rice cake full of variety of local store, attraction to change every year are popular.
Information
■

Name

Yuza-machi Tarafuku Festival

■

Date Sunday, January 20, 2019
~ Sunday, January 20, 2019

■

Time [Ticket Sale on site] 10:30- (until sold out)    [Events] 11:00-13:00            [Events program]
・11:00 ~ opening Chokai drum
・The dismantling demonstration <the outdoors> of 11:15 ~ cod
・11:15 ~ rice cake making meet <indoor>
・11:15 ~ tree Inge experience
・We gather and hit drum on the ~ ring Chokai New Year at 11:45
・12:30 ~ fun lottery

■

Location

Fukura, Yuza-machi Nishihama 2-72

■

Contact information

Yuza Chokai Tourism Association

■

Phone number

0234-72-5666

■

FAX number

0234-72-3999

■

Admission Advance Combination Ticket: 1,200 yen (we can make a reservation on the telephone)
Ticket at the Gate: 500 yen ※On the day there is not sale of set ticket.

■

Access From JR Fukura Station of Uetsu Honsen: 5 min by car
From Sakata Minato Interchange of Nihonkai Tohoku Expressway: 25 min by car

■

Parking lot

300 lots available
Access Map
Link
[Last updated] November 02, 2018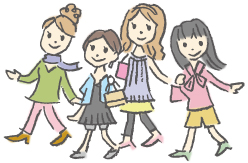 Sightseeing information search
Welcome to the Yamagata Prefecture
Yamagata Weather Forecast