Nanohana [field mustard] Festival
なのはなまつり
This is one of the biggest spring events which is held while field mustards, the flower of the town, are fully in bloom everywhere in town.
A field mustard girl in splashed pattern kimono and red apron with a lovely smile is looking forward to seeing you in the field of field mustard.
Photography event (and contest) will be held having the field mustard girl as a model.
Anyone can take part in the photography event.
Information
■

Name

Nanohana [field mustard] Festival

■

Date

Saturday, May 5, 2018

■

Time

From 10:00 to 15:00

■

Location

85 Nishida, Yokoyama, Mikawa-machi, Higashitagawa-gun

■

Contact information

Mikawa-machi Tourist Association

■

Phone number

0235-66-4656

■

Admission

Free

■

Access From JR Tsuruoka Station of Uetsu Main Line: 15 min by car
It is 15 minutes by car from Shonai Airport

■

Parking lot

300 lots available
Access Map
Link
[Last updated] February 19, 2018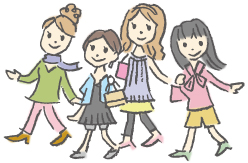 Sightseeing information search
Welcome to the Yamagata Prefecture
Yamagata Weather Forecast