◆◇ The 48th Kaminoyama Hot Spring whole country scarecrow Festivals
かみのやまおんせんぜんこくかかしまつり
Unique handmade scarecrows assemble in full force
As for the 48th-year historical "Kaminoyama Hot Spring whole country scarecrow Festivals," student of Ueyama agricultural high school (current Akira Kamiyama new building High School) displays scarecrow in rice field in those days in this year, and it is festival that began in opportunity to have competed in class.

Handmade scarecrow full of humor is exhibited by the city outside and is displayed now.

It is classic festival of Ueyama letting all of visits make smile.



☆★ The 48th Kaminoyama Hot Spring whole country scarecrow Festivals ★☆

Open:
 From Saturday, September 29, 2018 to October 8 Monday (holiday)

<Time>
 From 9:00 a.m. to 5:00 p.m. plan

Venue:
 Citizen Park (the city hall east side)

[theme]
 Memory of Heisei


Theme of this year is "memory of Heisei".
Do you not exhibit scarecrow with your memory as form at scarecrow Festivals of the Heisei last?


★★・・* ★★ ・* * ★★ ・* * ★★ ・* * ★★ ・* * ★★ ・* *★★

≪Under recruitment of scarecrow exhibitors!≫

After filling out matter necessary for exhibition application, please apply to Kaminoyama City Food Association until Friday, September 7.
We can download exhibition application from association of sightseeing product homepage "scarecrow Festivals" page.
Please inform of one that you wish to mail.


Information
■

Name

◆◇ The 48th Kaminoyama Hot Spring whole country scarecrow Festivals

■

Date Saturday, September 29, 2018
~ Monday, October 8, 2018

■

Time

From 9:00 to 17:00 plan

■

Location

Citizen Park (the Kaminoyama-shi government office east side)

■

Contact information

Sightseeing product association of Kaminoyama-shi

■

Phone number

023-672-0839

■

FAX number

023-673-3622

■

Admission Admission: Free

※We distribute brochure, ballot to person who had "scarecrow cooperation Fri" 100 yen in citizen Park.
Among scarecrows which had visitors vote in commendation ceremony on the last day, special prize is given scarecrow of most vote.
In addition, Kaminoyama Hot Spring accommodation coupon is given by lot from one that had you vote (plan)

■

Access From Tohoku Chuo Expressway Yamagata Kaminoyama IC approximately ten minutes
It is approximately 20 minutes on foot from JR Kaminoyama-Onsen Station

■

Parking lot

Available
Access Map
Link
[Last updated] July 22, 2018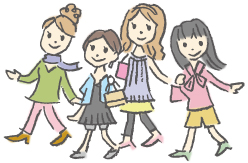 Sightseeing information search
Welcome to the Yamagata Prefecture
Yamagata Weather Forecast