Mount Yudono skiing area difference
ゆどのさんすきーじょうびらき
We open in Dec every year since we opened in December, 1978.

We finally come for the skiing season!
Mount Yudono skiing area receives skiing area difference on Saturday, December 8.

On 8th, Rogation Days safer than 10:00 a.m. are held, and behavior rice cake is distributed, too.
We leave lift open free afterwards until 4:00 p.m. (at the time of run possibility)

Magnificent slope of longest run distance 2000m
Please come to Mount Yudono skiing area by all means.
Information
■

Name

Mount Yudono skiing area difference

■

Date Saturday, December 8, 2018
~ Saturday, December 8, 2018

■

Location

Tamugimata, Tsuruoka-shi character 60 village forest 104-5

■

Contact information

Yudonosan Ski Area

■

Phone number

0235-54-6450

■

Access From Tsuruoka Station car 50 minutes
Is car than Yamagata Expressway Mount Yudono I.C.; three minutes
Is car than Yamagata Expressway Mt. Gassan I.C.; 15 minutes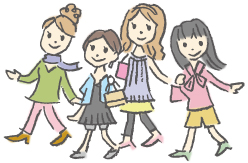 Sightseeing information search
Welcome to the Yamagata Prefecture
Yamagata Weather Forecast