Oishida festival (Mogami River fireworks display)
20 ball 10 running fire ~ of the best heavens severe earthquake ~ in Japan
By festival that has begun to celebrate completion of "Ohashi" appearing in Mogami River flowing through Oishida-machi, there is history of about 90 years. Heroic shinyotogo by "adult mikoshi" and mikoshi group by youth who met adult in the year is performed. In addition, about 3,000 fireworks mainly on cannon cracker are washed ashore while several thousand garden lanterns flow. Launching place is near viewing place, and it is in sense that fireworks totally open right above oneself. Townsman "20 ball (2 shaku balls) 10 running fire" that it is number one in Japan to decorate the last of terrible launching for change including commemorative fireworks and star mine, creation fireworks. Scene which cannon cracker more than 450m is washed ashore at diameter at the time of flowering in sequence is sure to get impression.
Information
■

Name

Oishida festival (Mogami River fireworks display)

■

Schedule

Every year August 16

■

Location

The lower valley of Oishida-machi, Kitamurayama-gun Mogami River Ohashi

■

Contact information

Oishida festival Committee

■

Phone number

0237-35-2111

■

FAX number

0237-35-2118

■

Access From Oishida Station a 15-minute walk
※Parking lot which we appointed of Oishida festival Committee becomes pay (500 yen).
※Road is crowded very much. Please use train. In addition, please obey instruction, instructions of signboard to person in charge on visit by car.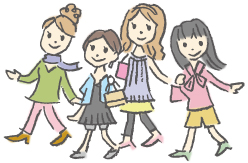 Sightseeing information search
Welcome to the Yamagata Prefecture
Yamagata Weather Forecast