Ability of flower Ushu Shonai Matsuyama-jo Castle Takigi Noh (Noh of bonfire)
はなののう うしゅうしょうないまつやまじょうたきぎのう
Ability "Takigi Noh (Noh of Bonfire)" of world flower which is mysterious and profound against a backdrop of Matsuyama Castle Ote-mon Gate

When (1660 ~), Matsuyama clansman of Edo shift work in a shogunal demesne acquired Noh in the Kanbun era in the times of Matsuyama feudal lord Tadanobu Sakai, Matsuyama Noh began.

After the Meiji Restoration, Matsuyama Noh was handed down from Samurai family to townsmen, then to a Noh association named "Shofu-sha" and registered as Prefectural Intangible Folk Cultural Asset in 1980.

From the 34th Takigi Noh (Noh of Bonfire) of the tenth anniversary of the merger, it came to be staged backed by Matsuyama Castle Ote-mon Gate on the special stage in multipurpose open space of completed historical park.

Information
■

Name

Ability Ushu Shonai Matsuyama-jo Castle Takigi Noh (Noh of bonfire) of flower

■

Schedule

Saturday every year second in June

■

Date Saturday, June 9, 2018
~ Saturday, June 9, 2018

■

Time From 18:00 to 20:30 (in teicha from 15:00 to 17:30)


■

Location

Matsuyama historical park

■

Contact information

Sakata-shi Matsuyama general branch construction industry section

■

Phone number

0234-62-2611

■

Admission Admission ticket (teichakenfu)
Advance ticket 1,500 yen / today's ticket 1,700 yen


■

Access From JR Sakata Station: about 30 min by car
From JR Amarume Station: about 10 min by car
It is approximately 20 minutes by car from Nihon-kai Tohoku Expressway Sakata center IC


■

Parking lot 200 lots available on the periphery


■

Remarks When you are cold as it is the outdoors, take rugs.


■

Others

& 20170518_2000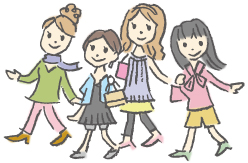 Sightseeing information search
Welcome to the Yamagata Prefecture
Yamagata Weather Forecast