Hijiori Hot Springs Nameko kokeshi doll Festival
ひじおりおんせんきょうなめここけしまつり
With specially made Nameko stew and beautiful colored leaves, we enjoy autumn of Hijiori!
Big Events of Hijiori Onsen autumn! It is the 53rd holding in this year.
Hijiori Onsen specialite de la maison soup which made sake lees secret ingredient to base in chicken Gullahs of native chicken as for the Nameko stew. Raw wood Nameko and Hijiori tofu are plentiful there. Inevitable death that body warms repeatedly with one article as for a lot of fans looking forward to every year sold out.
In addition, unique Events including "sake tasting meeting" is varied spot sale society and "Nameko chopsticks handful competition" and "Nameko holder collecting meet" of Hijiori kokeshi doll in meeting place. Colored leaves can enjoy autumn Hijiori in climax, too.
Information
■

Name

Hijiori Hot Springs Nameko kokeshi doll Festival

■

Date Monday, November 6, 2017
~ Monday, November 6, 2017

■

Time

Until from 10:00 a.m. to 1:30 p.m.

■

Location Hijiori Ideyu-kan
(Hijiori Onsen 451-2, Okura-mura, Mogami-gun )

■

Contact information

Hijiori Onsen tourist information center

■

Phone number

0233-76-2211

■

FAX number

0233-34-6107

■

URL http://hijiori.jp/

■

Admission Ticket at the Gate: 450 yen
※It includes rice ball (nothing) to Nameko stew.
(advance ticket 400 yen)


■

Access

From JR Shinjo Station bus 55 minutes

■

Remarks [10:10 ~]
◇Offer (yukinko hall) of Nameko stew
◇Kokeshi doll spot sale (training room)
◇Sake tasting meet (training room)
[10:20 ~]
◇Straight Nameko holder collecting meet (Events open space)
[12:20 ~]
◇Nameko chopsticks handful competition (yukinko hall)

Access Map
Link
[Last updated] September 01, 2017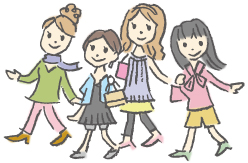 Sightseeing information search
Welcome to the Yamagata Prefecture