Marudashi Obanazawa Fureai Festival
まるだしおばなざわふれあいまつり
"Culture" of Obanazawa "industry" "delicious food" flocks.
It is festival that a lot of charm of Obanazawa was at a loss for.
Information
■

Name

Marudashi Obanazawa Fureai Festival

■

Date Saturday, October 7, 2017
~ Sunday, October 8, 2017

■

Location

1-4-27, Wakabacho, Obanazawa-shi

■

Contact information

Obanazawa-shi business and industry society

■

Phone number

0237-22-0128

■

FAX number

0237-23-2508

■

Access Is car than JR Oishida Station; six minutes
Is car than Higashine I.C.; 25 minutes

■

Remarks (another reference)
Obanazawa-shi Commerce, Industry and Sightseeing Division
TEL: 0237-22-1111

■

Others

Obanazawa-shi culture physical education facility "Sarnath"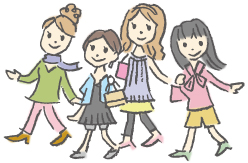 Sightseeing information search
Welcome to the Yamagata Prefecture