Murayama Tokunai Festival
むらやまとくないまつり
Do you not dance to ~ iza High School?
      Okay, kana ~ not to play loudly
As for the Murayama Tokunai Festival, bayashino costarring in virtue is condensed for two days in 2017.
Costarring of Tokunai Festival which we carried out for three days is condensed until now for two days on Sunday on 20th on Saturday on 19th. All groups participate with two days, worth seeing more than before; worship.
In addition, we are going to carry out various Events in the venue on Friday on 18th.
Information
■

Name

Murayama Tokunai Festival

■

Date Friday, August 18, 2017
~ Sunday, August 20, 2017

■

Time Friday, August 18 from 18:00 to 21:00 eve
Saturday, August 19 from 18:00 to 21:00 book festival
Sunday, August 20 from 16:00 to 19:30 book festival

■

Location

1-3-6, Chuo, Murayama-shi

■

Contact information

Murayama Tokunai Festival executive committee

■

Phone number

0237-55-2111

■

FAX number

0237-53-5655

■

Admission Paid seat: One seat of 500 yen
We can download application for reservation ticket from HP of Tokunai Festival.

■

Access

It is a 1-minute walk from the JR Yamagata Shinkansen Murayama Station east exit

■

Remarks Eve
We pray for success in front of the spirit of a dead person of "Tokunai Mogami old man" in stage and perform Shinto ritual. We show introduction dance of each group successively. According to contact, festival car of each group can do ride experience, and each group prepares for various Events and looks forward to your coming.
This festival
Previous group appears on both Sun and shows each dance and festival car. There was group which is not seen in a day, but can see all groups this year until now.



■

PDF file PDF download
Access Map
Link
[Last updated] July 08, 2017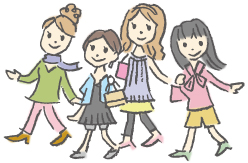 Sightseeing information search
Welcome to the Yamagata Prefecture