Atsumi Hot Springs Morning Market
あつみおんせんあさいち
We choose Gifts while talking with yukata look to clogs happily
As for the thing dealing in, processed marine products and daily necessities range from farm output product such as red turnips of special product. Is yukata look to clogs; leisurely.
Woman tonokakeaiga of vendor called "aba" is fun and becomes attractive one.


★Morning market open space DE hiruichi 2018 holding!
 In fourth Saturday-limited (from 11:00 a.m. to 4:00 p.m.) from April to November
 We hold "hiruichi"!
 We plan delicious plan monthly.
 We always discuss the rights and wrongs in Atsumi Hot Springs Morning Market open space of atmosphere different in gangs
 Come!

Information
■

Name

Atsumi Hot Springs Morning Market

■

Date Sunday, April 1, 2018
~ Friday, November 30, 2018

■

Time

From 5:30 a.m. to 8:30 a.m.

■

Location

Yuatsumi, Tsuruoka-shi

■

Contact information

Atsumi Tourism Association

■

Phone number

0235-43-3547

■

Access It is approximately seven minutes by bus on foot from JR Atsumi-Onsen Station for approximately 30 minutes
It is approximately five minutes by car from Nihon-kai Tohoku Expressway Atsumi Onsen IC
It is approximately one hour by car from Nihon-kai Tohoku Expressway Asahi mahoroba IC

■

Parking lot The second floor of the Atsumi Onsen parking lot (ten)
Atsumi hot spring forestry center parking lot (50)
※All are free

■

Remarks [morning market open space DE hiruichi 2018]
 The fourth Saturday limitation (from 11:00 a.m. to 4:00 p.m.) from April through November

■

PDF file PDF download
Access Map
Link
[Last updated] May 22, 2018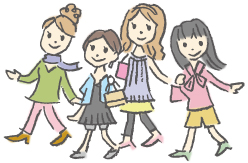 Sightseeing information search
Welcome to the Yamagata Prefecture