Hebei beni flower Festival
かほくべにばなまつり
 Flower Festival is performed in "Safflower Museum" which was authorized to inheritance (safflower culture that Risshaku-ji Temple supported) of Japan every year in the beginning of July to speak here Kahoku-cho.
 It becomes festival full of intelligence that can know safflower culture, history of Yamagata as well as safflower.

 Difference of heat and cold is brought up to safflower that seeds are still sowed at the time during cold April in spring in intense here Murayama Basin. And only one of them produces flower ahead of other flowers, and, in the days of lizard's tail (July 2), all flowers change color in yellow before long.

 Come to flower festival this year as safflower are brought up steadily for time to show pretty bloom to speak Kahokucho by all means.
Information
■

Name

Hebei beni flower Festival

■

Schedule

The every year beginning of July

■

Time

9:00-17:00 (winter season 16:00)

■

Location

Yachi, Kahoku-cho oneself 885-1

■

Contact information

Kahoku-cho tourist association

■

Phone number

0237-72-3787

■

Parking lot

There is free parking lot at entrance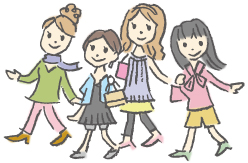 Sightseeing information search
Welcome to the Yamagata Prefecture
Yamagata Weather Forecast