Hina college 2018 closing a lecture type CHILDHOOD concert
ちゃいるどふーどこんさーと
Concert of Duo "CHILDHOOD" of the world only professional hand flute and various pianists
We will hold closing a lecture type and concert of young bird college 2018.
We carry out activity this year and report Part 1, and Part 2 holds the world only professional hand flute and concert of Duo "CHILDHOOD" of various pianists. We play cover music of animation from representative music "way" (Tao) and classical music.

Opening 13:30 / Part 1 14:00 ~ / Part 2 15:00 ~
No charge for admission

We look forward to visit.
Information
■

Name

Young bird college 2018 closing a lecture-style CHILDHOOD concert

■

Date Saturday, December 22, 2018
~ Saturday, December 22, 2018

■

Location

Kahoku-cho synthesis interchange sentasahato beni flower hall

■

Contact information

The Kahoku townsman University young bird college executive committee secretariat

■

Phone number

0237-71-1111

■

Admission No charge for admission

※[December 11, 2018] It is current information.
 As it may be different from fact,
 For more details, please refer directly.


■

PDF file PDF download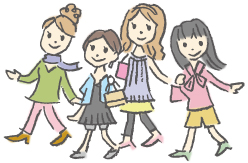 Sightseeing information search
Welcome to the Yamagata Prefecture
Yamagata Weather Forecast