★☆* The city consumption extended campaign of wine
Original wine which is available only in Kaminoyama-shi
"kaminoyama terrorism Waal 2017" release is commemorative
During period, wine of the city winery is presented toward the purchase with "kaminoyama terrorism Waal 2017" "wine using upper Yamasan grape" by lot by 30 people!

[target store]
★Awaya liquor shop
★Hey, be heated
★Kitazawa liquor shop
★Bamboo grass long food
★Shimazu liquor shop
★Farmers Market tomato Ueyama shop
★Yamagataya liquor shop
★Yamaguchi liquor shop
★Mountain small quantity of sake shop
★Flower and liquor shop
★Sightseeing product association of Kaminoyama-shi
★Accommodation old kiln (stand) of Japan
★Takeda Winery
★Woody farm & winery


[lottery, successful announcement]
After fair lottery, we decide elected candidate and change to announcement with shipment of prize.
I send wine to elected candidate in around the end of January, 2019.

Information
■

Name

★☆The city consumption extended campaign of * wine

■

Date Sunday, November 11, 2018
~ Monday, December 31, 2018

■

Location

Target store in Kaminoyama-shi

■

Contact information

The kaminoyama wine town project meeting secretariat

■

Phone number

023-672-1111 (extension number 182)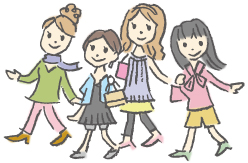 Sightseeing information search
Welcome to the Yamagata Prefecture
Yamagata Weather Forecast