◆◇ Garbage picking is sports da in Kaminoyama Hot Spring
We had "Onsencho" "castle town" "post town", and Kaminoyama-shi, Yamagata is known as "Kaminoyama Hot Spring".

In these various historical towns, do you not do garbage picking happily?
It is environment activity that we can participate in while enjoying from child who picks up garbage before time limit, and competes for point with the garbage to adult.

We move body, and let's think about environment together while enjoying scarecrow in the 48th historical "scarecrow Festivals"!
It is participants recruit concentration now! (the application deadline: on Wednesday, October 4, 2018
☆For more details, please see attached flyer.


★We present Kaminoyama Hot Spring bathing ticket to luxurious prize, all the participants in higher winning a prize team!
Information
■

Name

◆◇ Garbage picking is sports da in Kaminoyama Hot Spring

■

Date Monday, October 8, 2018
~ Monday, October 8, 2018

■

Time

From 13:30 to 15:00 (reception desk start /13 time ~)

■

Location

Citizen Park (the Kaminoyama-shi government office east side)

■

Contact information

Beautiful Yamagata, Mogami River forum

■

Phone number

023-666-3737

■

Access From Tohoku Chuo Expressway Yamagata Kaminoyama IC approximately 15 minutes
It is approximately 5 minutes by taxi from JR Kaminoyama-Onsen Station
It is approximately 20 minutes on foot from JR Kaminoyama-Onsen Station

■

Parking lot

Entrance fee for free

■

Remarks <the application deadline>
Thursday, October 4, 2018

★Please participate in anyone casually!
※Please apply with one group 3 to 5 persons. About participation that is lower than primary schoolchild, protector (more than one person) is necessary.
※Please fill in number to get through surely. In the case of cancellation, I will inform.

※Executing the event on a light rainy day. In the case of gentle rain degree, please bring rain outfit except umbrella.
 At the time of stormy weather, we will tell representative of team about held yes or no by 11:30.
※Drink prepares for the headquarters, but please prepare hat, drink, towel respectively.

■

PDF file PDF download
Access Map
Link
[Last updated] September 02, 2018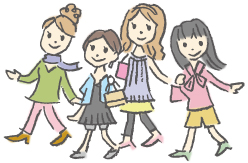 Sightseeing information search
Welcome to the Yamagata Prefecture
Yamagata Weather Forecast