The 31st International clogs tobashi championship
※For bad weather by influence of typhoon, "international clogs tobashi championship" that we planned on Sunday, September 30 was changed on Saturday, October 6.
There is no change in time.



In the one where one with confidence is not so to leg power,
We raise leg with all one's might and feel fine!

In citizen's Park of scarecrow Festivals now being held, do you not splash clogs towards blue sky?
Anyone can participate if we can spurt in clogs before!
On the day come to venue casually as it is participation receptionist!
Information
■

Name

The 31st international clogs tobashi championship

■

Date Saturday, October 6, 2018
~ Saturday, October 6, 2018

■

Time

From 10:00 to 15:00 (reception hours /9 time 30 minutes ~ 14:30)

■

Location

Open space of citizen Park (the Kaminoyama-shi government office east side) lawn

■

Contact information

(no company) Sightseeing product association of Kaminoyama-shi

■

Phone number

023-672-0839

■

Admission

Participation for free

■

Access From Tohoku Chuo Expressway Yamagata Kaminoyama IC approximately 15 minutes
It is approximately 5 minutes by taxi from JR Kaminoyama-Onsen Station
It is approximately 20 minutes on foot from JR Kaminoyama-Onsen Station

■

Parking lot

Available

■

Remarks

Participation application on that day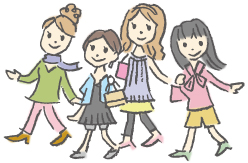 Sightseeing information search
Welcome to the Yamagata Prefecture
Yamagata Weather Forecast