☆Kahoku of one-night stand ☆ Delicacy bystreet Of stopping by hit how; do not obtain
いちやかぎりのかほく うまいものよこちょう よるのどうぶつえん
Dovetail board collecting of sweetfish, delicious food including duck walking show are a lot of height!
It is full of pleasant plans at night in Kahoku-cho!
The sixth became held; "hit how, Kahoku delicacy bystreet of one-night stand does not get of stopping by".
It is local Events calling out visitors more than about 10,000 in average year.

Including dishes using local famous Italian vegetables, chilled Niku soba, restaurants of 28 stores in the town block gather, and the best push gourmet of each can taste with one place.

In adjacent Kahoku-cho child Zoo, walk show and sheep, goat of duck, contact experience with rabbit are carried out.

We can be satisfied from adult to child!

On the day, using wing car, "slippers tobashi meet" is held on special stage.

And this year with anything!
It is local native place, and it is decided in a hurry that Tsukasa Mogamigawa playing an active part as the world first Visual kei enka ballad singer returns in triumph to Kahoku-cho! Stage show for approximately 30 minutes is carried out from 19:00.
On the day new single spot sale party of release of "cold Niku soba leading of shi" is performed on Wednesday, August 1, and it is targeted for buyer, and autograph session is held.

It is Events which is pleasant in night of midsummer!
We come by all means, everybody, and let's kick
Information
■

Name

☆Kahoku of one-night stand ☆ Delicacy bystreet of stopping by hit how; do not obtain

■

Date Saturday, August 4, 2018
~ Saturday, August 4, 2018

■

Time

17:00-21:00

■

Location 〒 999-3511 sankeikenseimurasangunkawakitachotanijibo 81
Kahoku-cho government office south side parking lot, Kahoku-cho child Zoo

■

Contact information

Kahoku area creation young man meeting

■

Phone number

0237-73-4166

■

Access JR Sakurambo-Higashine Station → Taxi (20 minutes)/bus (25 minutes)
JR Sagae Station → Taxi (20 minutes)/bus (25 minutes)
Yamagata Airport → Taxi (ten minutes)
Sagae I.C → National Highway No. 112 → Route 347 (20 minutes)
Higashine I.C → Route 287 (seven minutes)

■

Parking lot

There is free parking lot including neighboring Donga halls.
Access Map
Link
[Last updated] November 05, 2018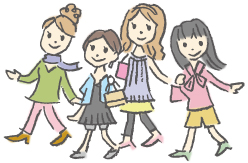 Sightseeing information search
Welcome to the Yamagata Prefecture
Yamagata Weather Forecast