It is barbecue empty-handed!
てぶらでばーべきゅー!!
It is belonging-free and will eat deliciously happily!
"It is empty-handed BBQ" which was very high in satisfaction from visitors by beginning of last year holding is holding with the 28th whole country beetle sumo meeting at the same time this year! BBQ is made empty-handed if we make even advance reservations! Let's enjoy summer with family and friend in BBQ!
Information
■

Name

It is barbecue empty-handed!

■

Date

Monday, July 16, 2018

■

Time

From 10:00 to 15:00

■

Location

Interchange open space in front of 1-0, Izumi, Nakayama-machi, Higashimurayama-gun, Yamagata tto

■

Contact information

Nakayama-machi information, product building 0 tto

■

Phone number

023-674-0575

■

FAX number

023-674-0575

■

Admission One portion 2,000 yen (tax-excluded)
[set menu]
 Ingredients: Two kinds of cow galbi, beef tongue, pig galbi, bone-in sausage, three kinds of vegetables, sauce
 Machine parts: BBQ cooker, net, charcoal, chopsticks, plate, firing agent, tong

■

Others

We can download reservation application from Nakayama-machi tourist association homepage. It becomes reservation with one cooker because of one piece of reservation application.
Access Map
[Last updated] June 15, 2018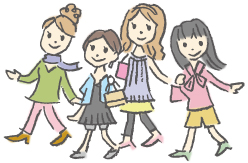 Sightseeing information search
Welcome to the Yamagata Prefecture
Yamagata Weather Forecast