The Doll's Festival of Murayama Station
むらやまえきのひなまつり
~ holds "the Doll's Festival of Murayama Station" on March 1! We can thoroughly enjoy many hina dolls!

We get up to the second-floor oldness and contact learning building of Murayama Station and hold "the Doll's Festival of Murayama Station".

At display corner, we hang hina doll of tiered stand for dolls and handmade hina doll of city kindergartener, ceremonial dress of murara and display decoration.

At eating and drinking corner, there is "young bird cafe" which can choose sweets and drink which "young bird sweets" of "hina side" sweets and drink set in connection with hina doll like.

And children gather on Sunday!

We hold Events for from 10:00 to 15:00 on March 4, 11th, 18th, 25th.

Of free coloring corner, cheap candy seize, and perform corner (100 yen) lot corners (100 yen).

There is appearing panel of hina doll!

It is until from 10:00 to 18:00 on Saturday for from Thursday, March 1 to 31st.

We are looking forward to seeing you on site.

Information
■

Name

The Doll's Festival of Murayama Station

■

Date Thursday, March 1, 2018
~ Saturday, March 31, 2018

■

Time

From 10:00 to 18:00

■

Location

1-10-1, Tateokashinmachi, Murayama-shi, Yamagata

■

Contact information

(no company) Sightseeing product association of Murayama-shi

■

Phone number

0237-53-1351

■

FAX number

0237-53-1352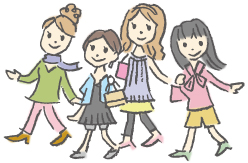 Sightseeing information search
Welcome to the Yamagata Prefecture