Tsuruoka seasonal low dining table Winter nogottsuomeguri
つるおかしゅんごぜん ふゆのごっつぉめぐり
We offer hospitality in "winter nogottsuo" of Tsuruoka who used seasonal marine products abundantly! Ingredients common throughout each shop "crab"!
We provide nogottsuo "in" winter when we used seasonal marine products including crab abundantly in 4 hot springs area of Tsuruoka (Yunohama, Atsumi, Yutagawa, Yura). Please thoroughly enjoy food culture that nature and person of Tsuruoka spun with hot hot spring.

[conduct period]
 From Saturday, January 13, 2018 to Wednesday, February 28

[participation store]
 17 inn, restaurant stores of 4 hot springs area in Tsuruoka-shi in total

Admission
 Hot-spring hotel 3,000 yen (it includes bathing charges per person, consumption tax)
 Restaurant 2,500 yen (it includes consumption tax per person)

 ※Please make a reservation with each store directly within three days before the use.
 ※Use time, closed day vary according to conduct stores.
  Please confirm beforehand to each shop of flyer mention.

Contact
 Federation of sightseeing in Tsuruoka-shi (from 8:30 to 17:15, closed day: on Saturdays, Sundays, and holidays)
  ☎ 0235-25-2111
 Tsuruoka-shi tourist information center (there is no in from 9:30 to 17:30, closed day)
  ☎ 0235-25-7678
 Atsumi Tourism Association (from 8:30 to 17:00, closed day: on Thursday on Sunday)
  ☎ 0235-43-3547
 ※But Atsumi Tourism Association in participation store of Atsumi Onsen area
  It becomes correspondence assigned to.

Information
■

Name

Tsuruoka seasonal low dining table winter nogottsuomeguri

■

Schedule

The mid-January and late February

■

Date Saturday, January 13, 2018
~ Wednesday, February 28, 2018

■

Contact information

Federation of sightseeing in Tsuruoka-shi

■

Phone number

0235-25-2111
Access Map
Link
[Last updated] February 05, 2018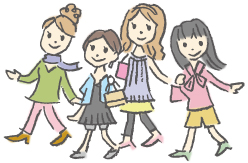 Sightseeing information search
Welcome to the Yamagata Prefecture