☆* Let's go to see Juhyo tree (tree rime) light up in "atata-maru"! ☆*
We guide customer staying at Kaminoyama Hot Spring for Juhyo tree (tree rime) light up of Zao.
It is & relief in being each inn departure and arrival easily!
Please enjoy fantastic night Juhyo tree (tree rime) group rising with colorful light.

★★・‥…- ━━━ -…‥, ‥…- ━ -…‥, ‥…- ━━━ -…‥・★★


☆Service period
 From Saturday, January 6, 2018 to Sunday, March 4 plan
(as for ※ Jan, it is service for 27-31 days on 6th, 7th, 13th, 14th, 20th, 21st on the light up date)


☆Admission
 3800 yen for adults 2200 yen for children
 (tax-included including the ropeway price)


☆Service Courses
≪Going≫
 Each Kaminoyama Hot Spring inn 17:00
 ↓
 Arrival at Zao Ropeway about 17:50

≪Return≫
 Zao Ropeway 18:50
 ↓
 Arrival at each Kaminoyama Hot Spring inn about 19:40


☆Application
 To each Kaminoyama Hot Spring "atata-maru" service business participation hotel, inn or Ueyama taxi (TEL. 023-672-1122).


☆The application deadline
 Please apply until 18:00 on the day before ride Sun.


☆Remarks
・If there is space, on the day reservation is possible until 16:00
・Ropeway charges are included in rate
・As it becomes less than -10 degrees Celsius, please make cold protection measures all possible measures
・Ski, carry-on of snowboarding are not possible
・More than junior high student are adult rate
・As for the child rate, thereunder is free more than primary schoolchild (there is no securing of seat)
・We may be changed by traffic condition, weather in indication at each time of service Courses.
・It is cancellation when ropeway is suspended.
・In the case of no vacancies, I may decline even before the deadline. Thank you in advance for your understanding.)
・By climate conditions, you may not see Juhyo tree (tree rime).
Information
■

Name

☆Let's go to see Juhyo tree (tree rime) light up in * "atata-maru"! ☆*

■

Date Saturday, January 6, 2018
~ Sunday, March 4, 2018

■

Location

Kaminoyama Hot Spring ~ Zao Ropeway
Access Map
Link
[Last updated] January 19, 2018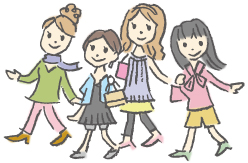 Sightseeing information search
Welcome to the Yamagata Prefecture