Traditional Japanese playing card dojo studio henteriji karuta society
ひゃくにんいっしゅどうじょうかるたかい
We hold hyakujinichikubidojohenteriji karuta party
We feel sound of old words in Japan through 31-syllable Japanese poem and are lesson to bring up rich heart. We welcome visit, experience.
Information
■

Name

hyakujinichikubidojohenteriji karuta society

■

Schedule

Friday, January 5, 2018, 14th Sunday

■

Time

14:00 ~

■

Location

henterijihondo

■

Contact information

henteriji

■

Phone number

0238-88-2285

■

Admission

Person family 1,000 yen (from heating charges Nov for Mar) of 1000 yen per person (tatami mat charges / year)

■

Remarks

Object: From child before entrance to school to adult

■

Others

As you may change the date and time by funeral services, please refer for one participating for the first time.
Access Map
[Last updated] December 27, 2017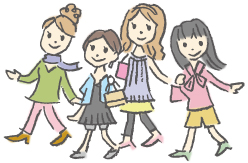 Sightseeing information search
Welcome to the Yamagata Prefecture