Nagai machinaka autumn festival
ながいまちなかあきまつり
NAGAI MACHINAKA Autumn Festival
"Events" "Nagai 1,000 Imoni society" to eat embodying in "in autumn of" appetite "Events" "wait for the cause blue sky Festival" to listen to of autumn "of" art culture "noisy situation City" of "sports let's rediscover good point of machinakaomawatte Nagai by holding in" Events ""local line professional wrestling" to experience appropriate for" "Kendama Events" on the same day in autumn.
Information
■

Name

Nagai machinaka autumn festival

■

Date Saturday, October 14, 2017
~ Saturday, October 14, 2017

■

Time

9:00-18:00

■

Location

Nagai Station

■

Contact information

Yamagata Nagai Tourism Office

■

Phone number

0238-88-1831

■

FAX number

0238-88-1812

■

Access "It turns around" circulates through each site in city free sightseeing circulation bus.
Please use for access to Events.

■

Parking lot We establish exclusive parking lot at each site in city on the day of the Events.
Please refer to Events flyer for Details.

■

Remarks On the day there is section closing to vehicles by time.
In reference to Events flyer, please be careful about traffic enough.
Access Map
Link
[Last updated] September 22, 2017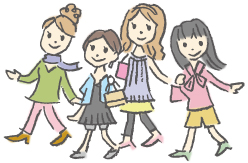 Sightseeing information search
Welcome to the Yamagata Prefecture