Concert of Sakaida watershed autumn
さかいだぶんすいれいあきのこんさーと
In autumn of music, we can enjoy autumn of appetite at a time!
We meet Mogami-machi guitar circle "ensemble Velde" by appearance especially, and, other than violin of Ikeda and piano of Iwamoto, is it not healed by tone of beautiful guitar? There are seasonal branches such as "imoko stews" "good baker" including farm products of Mogami-machi now from sale and Sendai-shi of marine products from Ishinomaki-shi at stall corner.
 Please enjoy "autumn of music" and "autumn of taste"!

Information
■

Name

Concert of Sakaida watershed autumn

■

Date Sunday, October 14, 2018
~ Sunday, October 14, 2018

■

Time

10:00~16:00

■

Location Old Hojin-no-Ie (old border agent's residence)
Display reference library
(Hojin-no-Ie (old border agent's residence) goes)

■

Contact information

Concert executive committee of Sakaida watershed autumn

■

Phone number

0233-45-2485 (Takashima)
Access Map
Link
[Last updated] October 17, 2018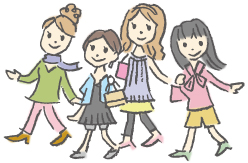 Sightseeing information search
Welcome to the Yamagata Prefecture
Yamagata Weather Forecast