Side field owner and seeding participation offer
そばばたけおーなーとたねまきさんかぼしゅう
Under recruitment of side field owners and Sunday, August 6 "side seeding" participation offer!
 Does it not become "side field owner" in Higashihoden of a lot of nature playing Shirakawa, Mogami-machi?
 There is to Soba Making Experience with buckwheat flour which oneself made unless this approach to be the twelfth year in this year has one's field toward Mogami-machi and we wind up kind and harvest and enjoy agriculture.
 We have "side seeding" on Sunday, August 6. Seeding can participate other than owner. After seeding, we can enjoy "taste of Mogami" that mother of Higashihoden handcrafted heartily ♪ Large Japanese red pine of Yamagata Prefecture cultural assets designation natural monument in neighborhood
Shirakawa Dam of upper Shirakawa is superb view point which can enjoy the fresh green and autumn colors!
Information
■

Name

Side field owner and seeding participation offer

■

Date Sunday, August 6, 2017
~ Sunday, November 12, 2017

■

Location

417, Higashihoden, Mogami-machi, Mogami-gun, Yamagata

■

Contact information

090-1934-7222 (Ikuko Shibazaki)

■

Phone number

090-1934-7222 (Ikuko Shibazaki)

■

FAX number

0233-43-4144 (Shibasaki store)
Access Map
Link
[Last updated] July 31, 2017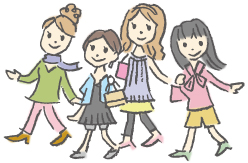 Sightseeing information search
Welcome to the Yamagata Prefecture