Ball which does not move Sun and Nagai of mountain Commemorative lecture
やまのひとながいのけんだま
We hold Sun and Nagai ball commemorative lecture of mountain not to move
Nagai-shi of the best ken ball amount of production in Japan for competition. We learn about Nagai niokeruken ball and relation with mountain, the making of health using ken ball, the making of Community at this lecture. There is practical skill instruction, too.
Information
■

Name

Sun and Nagai ball commemorative lecture of mountain not to move

■

Schedule

Monday, August 7, 2017

■

Time

From 18:00 to 20:00

■

Location

TASS the second floor banquet hall

■

Contact information

The hometown project secretariat (Commerce, Industry and Sightseeing Section of Nagai-shi) of ken ball

■

Phone number

0238-87-0827

■

Admission

Free

■

Parking lot

Please use white azalea Park parking lot.

■

Remarks

Lecturer: Occupational therapist (physical therapist) Shuichi Yoshimoto

■

Others

Take ball which does not move oneself. One that you do not have prepares ball which does not get damp for rent.
Access Map
[Last updated] July 17, 2017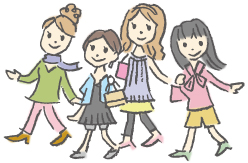 Sightseeing information search
Welcome to the Yamagata Prefecture